Discover
This extraordinary place is famous for its amazing wildlife, stunning scenery, and superb walks. From the seasonal abundance of stunning butterflies to the shining sands of Morecambe Bay, the area is simply awe-inspiring - full of natural spectacles and a surprise around every corner.
Dobshall Wood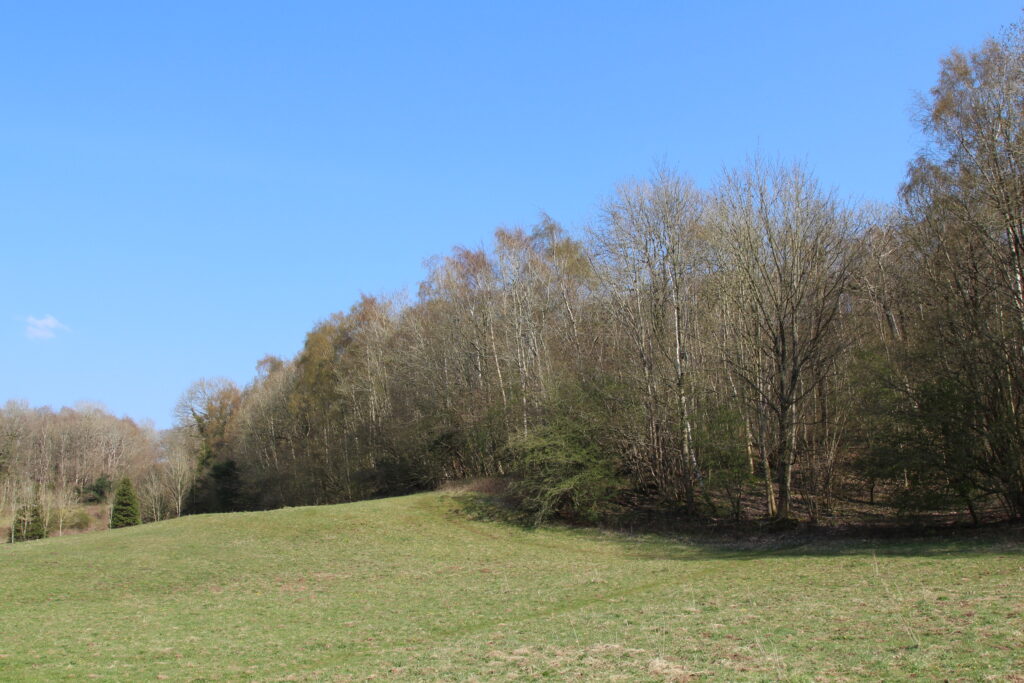 About Dobshall Wood
Dobshall Wood is a charming and varied mixture of ancient woodland and species rich meadow with spectacular vistas across the scenic Morecambe Bay. The total site is 3.87 hectares (9.56 acres – about 5 football pitches). The site is notable for its broadleaved woodland and meadow habitats, and its abundant spring flowers.
Dobshall Wood is listed as Dobs hole wood in the 1845 Tithe Awards Index.  The site was acquired by the Woodland Trust in 1997, with local funding support form Arnside Village Society, Arnside Parish Council and local people.
If you visit this site you might see:
Hazel
Oak
Birch
Sycamore
Bramble
Cowslips (spring)
Primroses (spring)
Violets (spring)
Early purple orchids (spring)
Yellow Rattle (summer)
Deer (red, roe and fallow deer inhabit the wider local area)
Mammals and birds found within a 5 mile radius of Dobshall Wood are listed on the Landscape Britain website.
Also watch out for grazing highland cattle, especially over the winter season.

Planning a visit
Location: Dobshall Wood Pasture is in Arnside, on Knott Lane.
Grid Ref: SD 451 780
Postcode: LA5 0BP
what3words: gratitude.composts.twigs (lower gate) whispers.impose.northward (higher gate)
Wheelchair accessibility: No
Terrain & incline: 500m circular path, which is generally level.
Usual visit length: It takes approx. 15 mins to briskly walk the full site.
Benches: Yes – but only one, near the upper entrance.
Dogs: Yes, but they must be kept under control at all times as the site contains livestock.
Bikes: No
Picnicking: Yes, but no BBQs
Nearest Toilets: There are public toilets on the Promenade (20 min walk, downhill, nominal charge)
Nearest Cafe: Arnside Beach Hut, The Promenade (10 min walk, downhill, narrow footpath) Bob In Café, New Barns Road (15 min walk)
Public Transport:
Trains: Arnside Railway Station (30 min walk, uphill)
Buses: Silverdale Road, Arnside (Springfield Avenue & Our Lady of Lourdes Church – both 10 min walk)
Parking: There is a small pull in by the entrance to the site from Knott Lane, suitable for a maximum of 2 cars. Parking is restricted on much of Red Hills Road, New Barns Road and Knott Lane.
There is car parking available on the Promenade in Arnside, but this is often heavily used in peak season.
Before you visit: Make sure you're familiar with the updated Countryside Code, so that you can stay safe and help us look after this beautiful landscape.
  
Who owns Dobshall Wood?
Dobshall Wood is owned by the Woodland Trust.
If you're interested in finding out more about the site and how it's managed, you can read the Dobshall Wood Management Plan on the Woodland Trust website.
Working with the AONB team
The AONB team carry out management work on Dobshall Wood on behalf of the Woodland Trust.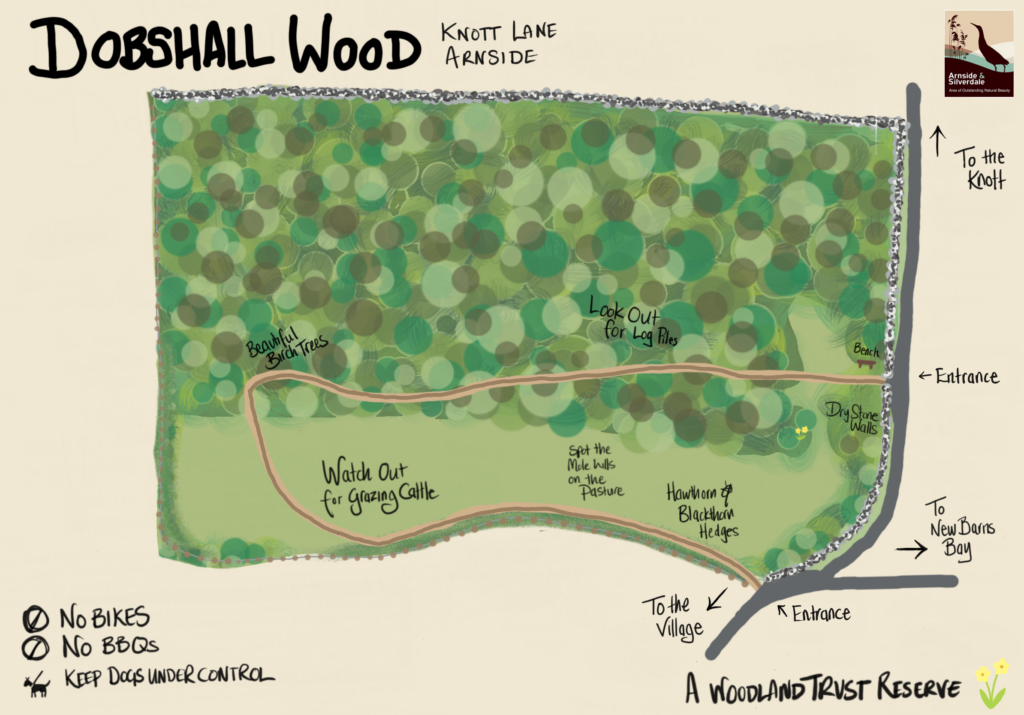 PDF of Map: Dobshall Wood Map