Discover
This extraordinary place is famous for its amazing wildlife, stunning scenery, and superb walks. From the simple beauty of the Lady's-slipper Orchid to the shining sands of Morecambe Bay, the area is simply awe-inspiring - full of natural spectacles and a surprise around every corner.
Eaves Wood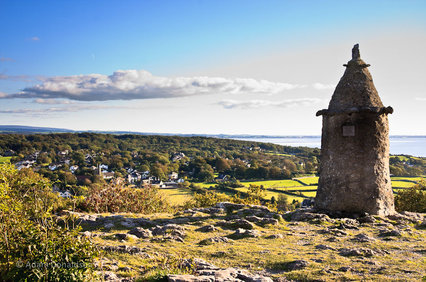 Everyone has a favourite part of the National Trust's Eaves Wood in Silverdale. It may be the ancient woodland with its ferns and Lily-of-the-valley under Small-leaved Lime trees; the open, leaf-covered forest floor under the grey giants of the Beech plantation; the hidden grassy glades with their amazing wood-ants; or the twisted old Junipers on open limestone pavement.
Climb to the top of King William's Hill to visit The Pepperpot, a monument erected to celebrate Queen Victoria's Jubilee, and to savour the magnificent views extending to the Yorkshire Dales and Bowland Fells.