Discover
This extraordinary place is famous for its amazing wildlife, stunning scenery, and superb walks. From the seasonal abundance of stunning butterflies to the shining sands of Morecambe Bay, the area is simply awe-inspiring - full of natural spectacles and a surprise around every corner.
Eaves Wood

About Eaves Wood
Put your boots on and take one of the many paths that explore the ancient woodland and glades in Eaves Wood. Listen to the birds calling out and maybe even catch a glimpse of a deer as you stroll through over limestone pavement and past ancient yew trees.
In the spring thecoppiced areas of hazel which have been cut to their bases and then allowed to grow again are a haven for primroses and violets and the lighter glades have a sprinkling of bluebells and wood anemone. Early morning in the Autumn head to the Queen Victoria Jubilee monument (known as the Pepperpot), the monument on the summit of the woodland overlooking the village of Silverdale and see the mist hanging below the tree tops. Or time it right in the evening and you will see the sun setting over Morecambe Bay with all its glorious colours. Enjoy the peace and quiet and soak in the atmosphere of the woods.
The site is a total of 50 hectares and there are woodland paths accessible from the car park and at various public access points. Whilst you're exploring this site you might notice woodland management work. This is a traditional woodland management technique called coppicing: you can read about it on the National Trust website.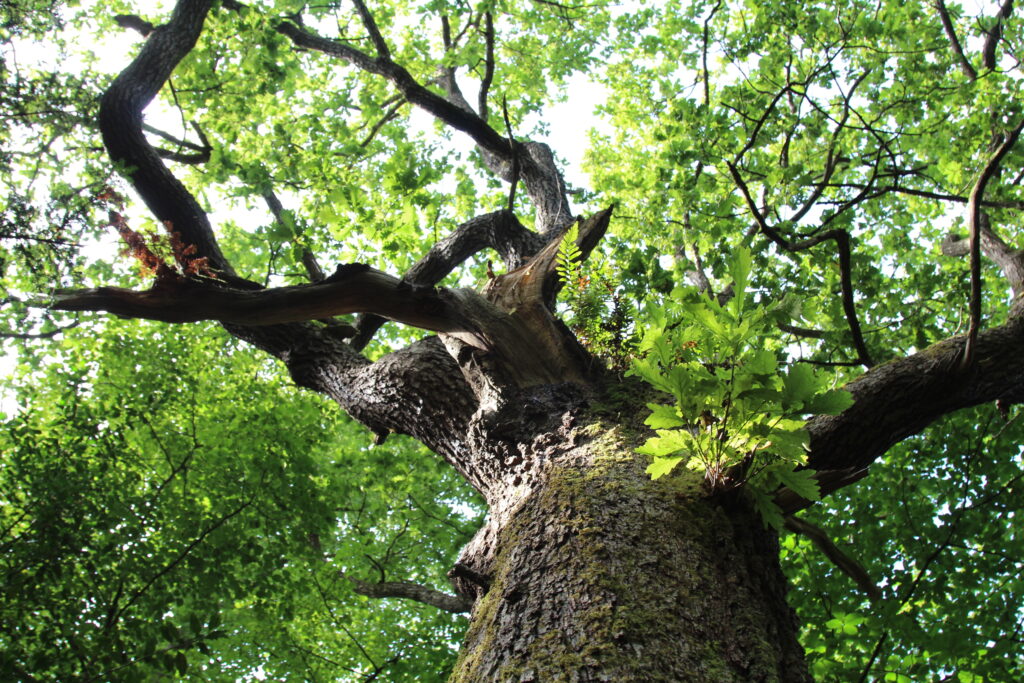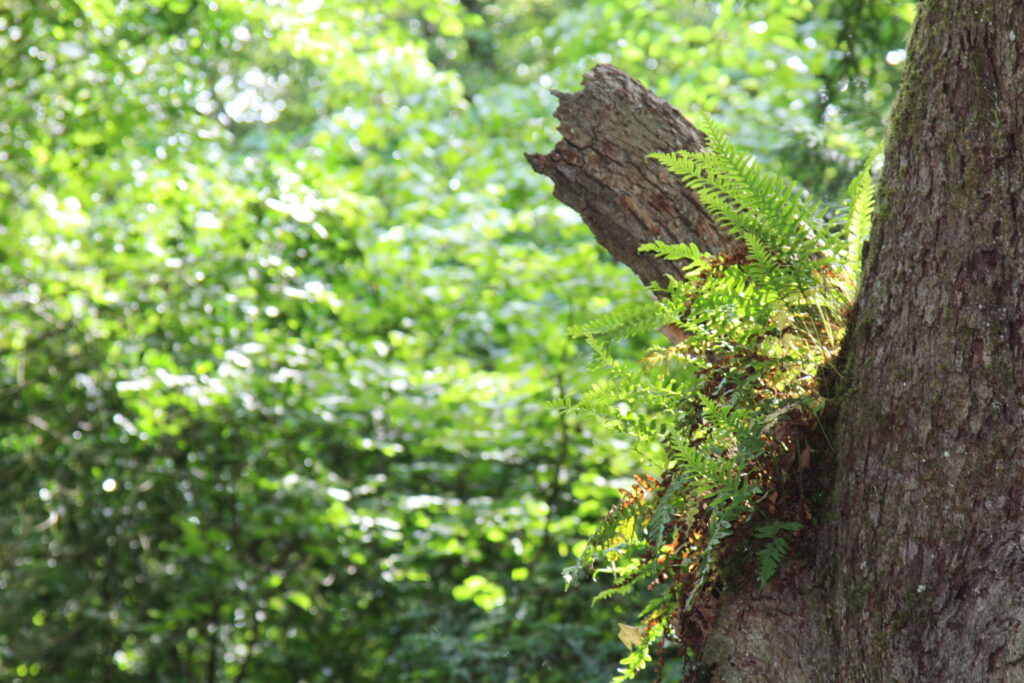 If you visit you might see:
Roe Deer
Great Spotted Woodpecker
Common Buzzard
Woodland warblers
Bluebell
Coppiced Hazel
Wood Anemone
Violets
Small pearl bordered fritillary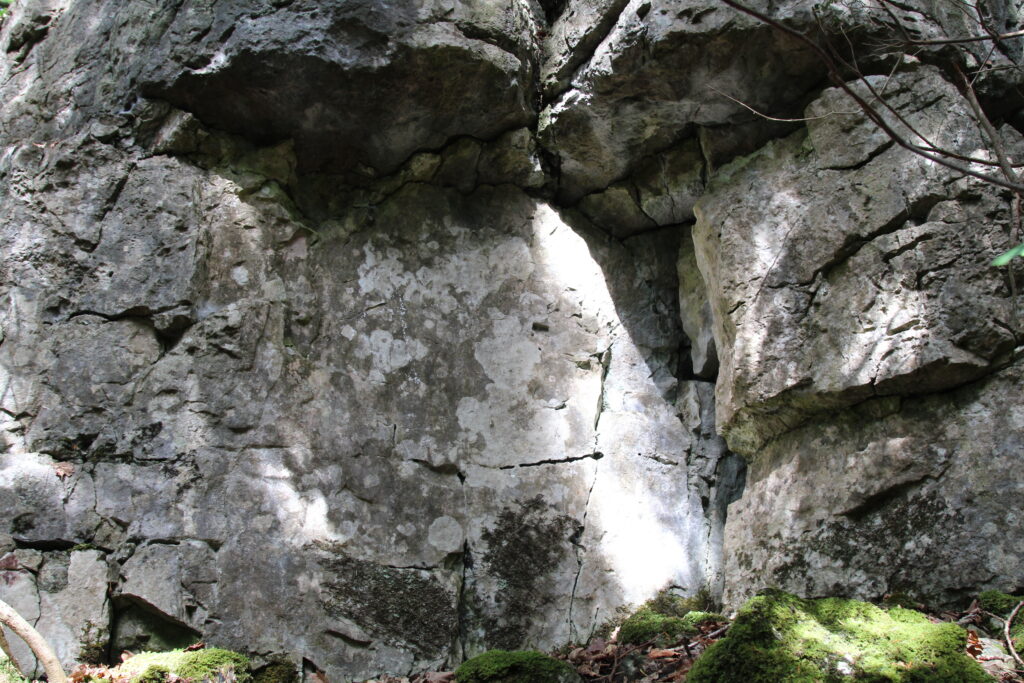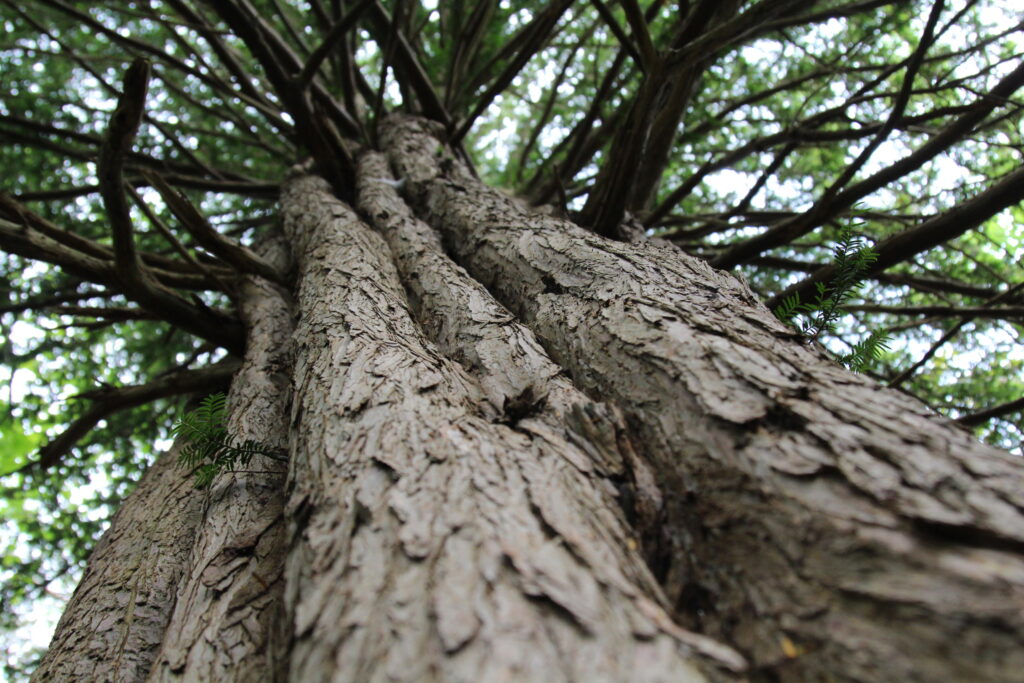 Planning A Visit
Location: Eaves Wood is off Park Road, north of the village of Silverdale.
Grid Ref: Car Park SD 471 759 (Map OL7)
Postcode: LA5 0UQ
what3words: chatted.geologist.ketchup
Wheelchair accessibility: No.
Terrain & incline: Paths run along the base of a ridge and other paths run up the hillside where moderate effort is required to access the open views and the Pepperpot monument.
Usual visit length: 1-2 hours.
Benches: Mainly odd limestone benches – on Inman's road and also up to the Pepperpot.
Dogs: Dogs are allowed, but they must be kept under control at all times to help protect wildlife. Neighbouring fields have sheep. Livestock (including cattle) are used to graze the wood pasture at King William's Hill.
Bikes: No.
Picnicking: Yes, but no fires or BBQs and remember to bring a bag to take rubbish away with you.
Nearest toilets: None on site. Public toilets located in Silverdale Village, off Emesgate Lane approximately 15 min walk from Eaves Wood car park.
Nearest Cafe: RSPB Leighton Moss Cafe, The Blossom Bird and The Wolfhouse – all in Silverdale.
Public Transport: 
Trains: Silverdale Station (¾ mile, 15 minute walk along busy country lane)
Buses: The Row, Silverdale (adjacent to car park entrance)
Parking: Small car park at SD 471 759 for a maximum of 15 cars, without marked bays. Beware the surface is uneven and can be slippery underfoot.
Please note: Mobile phone coverage is poor in this area!
Before you visit: Make sure you're familiar with the updated Countryside Code, so that you can stay safe and help us look after this beautiful landscape.

Working with the AONB team
The National Trust manage this area in accordance with the AONB Management Plan. The AONB team support local landowners and land managers in the implementation of the Management Plan, which is designed to conserve the unique landscape of the area.