Get Involved
Learn more about the landscape and heritage through walks, talks and other events. Volunteer to help at events, to carry out surveys or practical conservation tasks. Become a champion for the AONB by raising awareness in your own community and by supporting local projects.
Keer to Kent – the Landscape Trust's magazine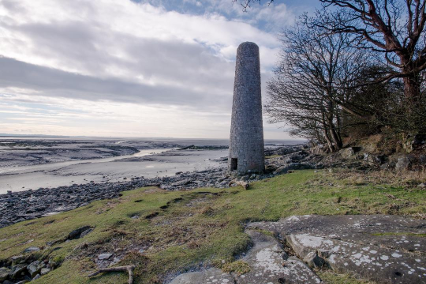 Published three times a year, "Keer to Kent" is a magazine dedicated to the exploration and discussion of a wide variety of subjects associated with the Trust and the local area.
The Summer 2018 edition (96) of Keer to Kent includes:
Hidden AONB – Going underground at Crag Foot
Jenny Brown's Point – the recent archaeological explorations
Gait Barrows – protection for the limestone pavements
The ongoing Woodland Management work on the Landscape Trust's reserves
A potted history of the Trust's Meet the Villages weekends
The magazine is available from the AONB office and various local outlets, price £1.70 (free to members).
Back issues are also available at £1.00 for the recent past issue (95) and 50p for 94, all others free, postage extra.
Following the publication of an article on 'Arnside's boat building history" in the Spring issue of Keer to Kent, new information has come to light and an updated version is now available here.
An index of articles, photographs and other items from the past issues of Keer to Kent is now available here. If you would like a copy of any such items, please contact the Secretary who will be pleased to help with your enquiry.