News
Stunning limestone pavements, ancient woodlands, intimate orchards and meadows and an impressive coastline make Arnside & Silverdale Area of Outstanding Natural Beauty one of England's finest landscapes. The work of the AONB Partnership aims to conserve and enhance this extraordinary place now and for the future.
Wonderful Woodland Fun!
June 21st, 2018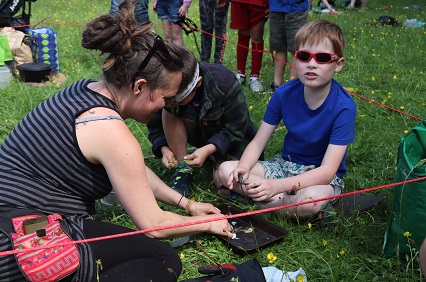 Around 100 people joined us for our fabulous half term Woodland Fun Day on Friday 1 June. Thank you to the Woodland Trust for allowing us to use Dobshall Wood once again for a fantastic day brilliantly facilitated by Stomping Ground. Check out the gallery to see what we got up to! And remember to check back for another Woodland Fun Day in the Summer holidays. Click on one of the images below to see the photo gallery.