News
Stunning limestone pavements, ancient woodlands, intimate orchards and meadows and an impressive coastline make Arnside & Silverdale Area of Outstanding Natural Beauty one of England's finest landscapes. The work of the AONB Partnership aims to conserve and enhance this extraordinary place now and for the future.
It has been another busy year
July 6th, 2020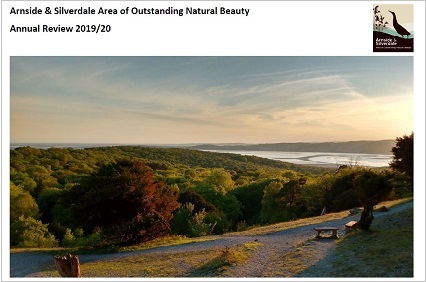 The Arnside & Silverdale AONB Annual Review 2019/20 is now available to download from our website.
We apologise that it is not in its usual professionally-designed format, but due to the current Covid-19 pandemic and restrictions on our operations, we have made the decision to publish in a more simplified form this year.
We hope, however, that it still conveys how much has been achieved, despite the challenges!
If you have any questions or would like further information on any aspects of our work, please do not hesitate to get in touch.