News
Stunning limestone pavements, ancient woodlands, intimate orchards and meadows and an impressive coastline make Arnside & Silverdale Area of Outstanding Natural Beauty one of England's finest landscapes. The work of the AONB Partnership aims to conserve and enhance this extraordinary place now and for the future.
Draft Management Plan consultation launched
October 22nd, 2018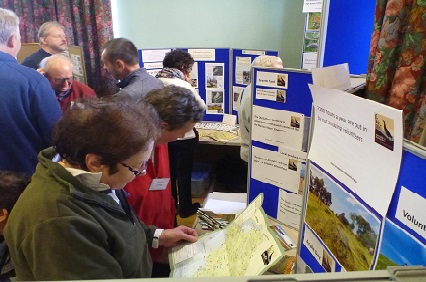 Arnside & Silverdale Area of Outstanding Natural Beauty Partnership has launched a public consultation on the Draft AONB Management Plan for 2019-24. Local residents, businesses, landowners and visitors are invited to comment on the draft plan before 3rd December 2018. The plan is available both online on the Arnside & Silverdale AONB website and in hard copy at the AONB Office as well as in libraries in Arnside and Silverdale.
The Management Plan is a statutory document which sets out a framework of objectives and actions to conserve and enhance the natural beauty of the area over the forthcoming five years. It encourages positive action to look after the landscape, wildlife and heritage of the AONB.
The Arnside & Silverdale AONB Partnership ran an online survey earlier in the year, as well as a series of workshops for local organisations, landowners and businesses to give their input. This latest consultation is an opportunity for interested parties to give their views on the plans developed as a result. The Management Plan will be finalised early in 2019.
Please note that the AONB Management Plan is different from the AONB Development Plan Document, a local planning document being developed by South Lakeland District Council and Lancaster City Council, which sets out planning policies for the area and allocates appropriate sites for development.