News
Stunning limestone pavements, ancient woodlands, intimate orchards and meadows and an impressive coastline make Arnside & Silverdale Area of Outstanding Natural Beauty one of England's finest landscapes. The work of the AONB Partnership aims to conserve and enhance this extraordinary place now and for the future.
Congratulations to Si Whorrall and the Arnside Volunteer Group
February 10th, 2021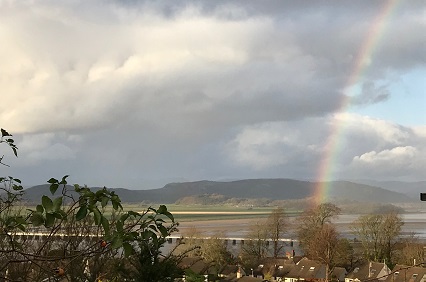 The Bittern Award, which recognises outstanding contributions to the AONB, goes to Simon Whorrall and the Arnside Volunteer Group for their incredible work to support the AONB community during the Covid pandemic.
After the first Covid lockdown was announced in March 2020 Si set up a physical base on Arnside promenade and, with a small team of administrative volunteers, co-ordinated hundreds of volunteers who shopped, did hospital runs, walked dogs, provided hot meals, and delivered prescriptions, glasses, help and supplies to anyone in the village that needed it.  The AVG supported local businesses, partnering with shops and local suppliers, helping them to survive lockdown and providing groceries and essential services to the village.
As the crisis progressed, AVG responded – phone buddies volunteered to call people who were lonely or isolated, sewing groups were established and whole PPE kits were made and supplied to local carers and care homes, a local brewery was approached to provide free hand sanitisers. There was even a separate online hub with local teachers supporting parents with homeschooling.
The AVG continues to support the village with volunteers stepping back in for the recent lockdowns and responding to whatever is needed locally. The group has been vital in providing the physical and emotional support needed to keep the village going during this difficult time and has supported, strengthened and enriched the local community, fostering positivity and collaboration which will have long-lasting benefits. It has been made possible by hundreds of people working together but would not have happened at all without Si Whorrall. Thank you and congratulations!