News
Stunning limestone pavements, ancient woodlands, intimate orchards and meadows and an impressive coastline make Arnside & Silverdale Area of Outstanding Natural Beauty one of England's finest landscapes. The work of the AONB Partnership aims to conserve and enhance this extraordinary place now and for the future.
Tickets go on sale for our 2020 Annual Conference – 23 January
December 17th, 2019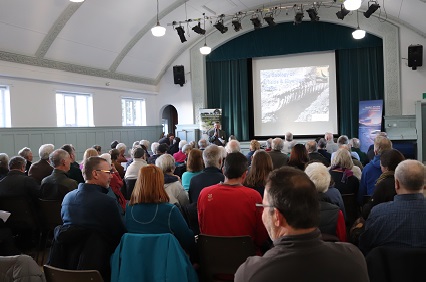 At a time of huge change and opportunity, we are delighted to announce that the keynote speaker at our Annual Conference on Thursday 23rd January will be Dame Fiona Reynolds, Master of Emmanuel College Cambridge, former Director General of the National Trust and panel member of the Review of Designated Landscapes (Glover Review). Fiona will be talking about the Fight for Beauty, the history of protecting our landscapes and the importance of continuing to protect those things that have huge value, but which money can't buy.
Jo Sayers from the University of Cumbria's Back on our Map (BOOM) project will talk about species recovery; Glen Swainson of Natural England will speak about the Gait Barrows management plan; and Lucy Barron,  AONB Manager, will look ahead to how we can respond to current challenges at a local level.
£7.50 individual; £12 organisations; including a tasty hot lunch from local caterer Alison Thompson.
To book your ticket, please click here.