News
Stunning limestone pavements, ancient woodlands, intimate orchards and meadows and an impressive coastline make Arnside & Silverdale Area of Outstanding Natural Beauty one of England's finest landscapes. The work of the AONB Partnership aims to conserve and enhance this extraordinary place now and for the future.
Season's Greetings
December 7th, 2016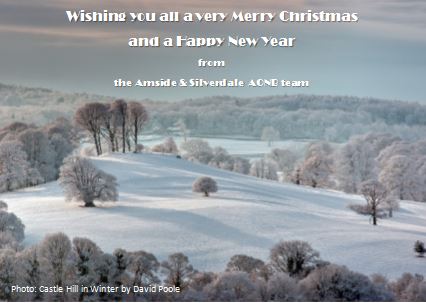 We would just like to say a huge thank you to all our volunteers and supporters who have worked so hard in 2016 and continue to make such a difference.
Please note that the AONB office and Information Centre will be closed from 23rd December and will re-open on 3rd January.
If your New Year resolution is to get involved and help to look after this special place, we'd love to hear from you!