News
Stunning limestone pavements, ancient woodlands, intimate orchards and meadows and an impressive coastline make Arnside & Silverdale Area of Outstanding Natural Beauty one of England's finest landscapes. The work of the AONB Partnership aims to conserve and enhance this extraordinary place now and for the future.
Read all about us!
August 16th, 2017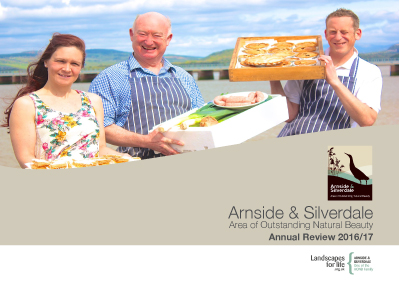 Ever wondered what the AONB Partnership does?
Well now is your chance to read all about our achievements over the last 12 months.
From practical conservation work on the ground to organising events; from working with local councils on a Development Plan Document for the AONB to hosting a very popular conference on our local heritage – there has been lots going on.
The Annual Review 2016/17 is now available to download at https://www.arnsidesilverdaleaonb.org.uk/what-we-do/annual-reviews/annual-review-201617/