News
Stunning limestone pavements, ancient woodlands, intimate orchards and meadows and an impressive coastline make Arnside & Silverdale Area of Outstanding Natural Beauty one of England's finest landscapes. The work of the AONB Partnership aims to conserve and enhance this extraordinary place now and for the future.
National Grid urges people to have their say
November 16th, 2016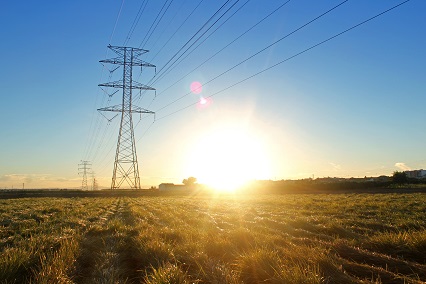 National Grid is encouraging people to make the most of the opportunity to help shape plans for the project to connect the proposed new nuclear power station at Moorside in Cumbria into the electricity network.
Robert Powell, Project Manager said: "We have been talking to key groups and local communities about our project for six years now, but it is likely this will be the last time we ask for people to comment on our plans for the connection as a whole. We are encouraging people to give us feedback now as we expect to be in a position to apply to the Government next year for permission to build the connection."
National Grid is planning extensive measures to reduce the impact of the project on landscapes while balancing this with the need to keep customers energy bills affordable.
Robert added: "We believe the proposal we are consulting on strikes the best balance between reducing the impact of the project on the environment and the cost of building the connection which is passed on to energy bill payers. We've already had hundreds of conversations with people about our proposals at the consultation events which have taken place so far and are looking forward to having many more over the coming weeks."
CONSULTATION   National Grid's consultation will run until 6 January 2017. Between 15 November and 10 December there are 20 consultation events taking place. People can also take part online on the project website and register their details for updates as the project progresses.
The project website can be found at: www.northwestcoastconnections.com   For further information about the project, please contact the project team direct using any of the following methods: 
Freephone: 0800 876 6990 
Email: nationalgrid@northwestcoastconnections.com 
Freepost: Freepost NG NWCC