News
Stunning limestone pavements, ancient woodlands, intimate orchards and meadows and an impressive coastline make Arnside & Silverdale National Landscape one of England's finest landscapes. The work of the National Landscape Partnership aims to conserve and enhance this extraordinary place now and for the future.
Mapping your special places
April 8th, 2015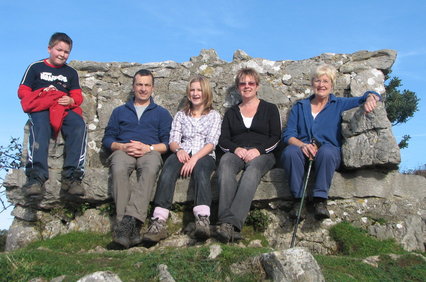 People use their local landscapes for a variety of reasons – and get many different benefits from them.
A prototype website has recently been created to understand where people go in the countryside and what benefits they get when they are there – the opportunity for recreation, perhaps, or maybe the opportunity to see wildlife, or enjoy emotional benefits such as inspiration, tranquillity, or a sense of belonging. The website has been developed as part of a pilot study for Natural England, with the support of the Morecambe Bay NIA and the Arnside and Silverdale AONB Partnership.
The website contains a series of maps of the landscapes around Morecambe Bay, covering three areas. If you use the website, you will asked to place a series of pins on each map to identify the places that are special to you. You will also be able to add any comments – and even upload photographs of your special places, if you want to.
This information will be used to help better understand what people value in their local landscape and how this can be used when making decisions about managing landscape change.
If you would like to use the website and tell us about your special landscape places, please go to this web address:
And please encourage your family and friends to have a go as well!