News
Stunning limestone pavements, ancient woodlands, intimate orchards and meadows and an impressive coastline make Arnside & Silverdale Area of Outstanding Natural Beauty one of England's finest landscapes. The work of the AONB Partnership aims to conserve and enhance this extraordinary place now and for the future.
Lady's-slipper orchid update
May 21st, 2019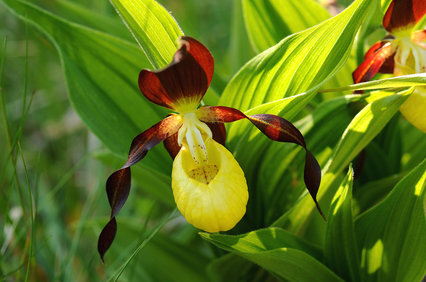 Unfortunately, Natural England will not be holding a Lady's-slipper Open Day at Gait Barrows NNR this year. It has proved to be a very disappointing season for the orchids with few shoots and those that have emerged are looking unlikely to flower.
Whilst they can't say for sure why this has happened, it would seem likely that last summer's drought caused the orchids to wilt at a time when they would normally be photosynthesizing and laying down energy stores in their root systems for the following year.
Let's hope this isn't a permanent setback and that given more normal conditions this year the orchids on the pavements will bounce back in 2020.