News
Stunning limestone pavements, ancient woodlands, intimate orchards and meadows and an impressive coastline make Arnside & Silverdale Area of Outstanding Natural Beauty one of England's finest landscapes. The work of the AONB Partnership aims to conserve and enhance this extraordinary place now and for the future.
Keeping rural skills alive
November 11th, 2019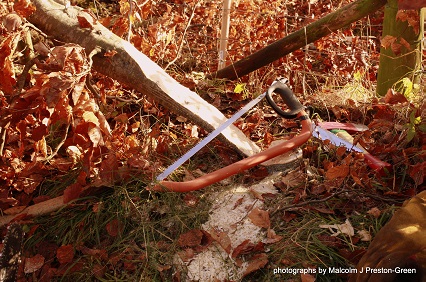 The Annual Arnside & Silverdale AONB  hedgelaying competition took place in Arnside last weekend. The competition, part of the Westmorland and Lancashire Grand Prix series of events this year, saw 14 competitors taking part, laying a hawthorn and blackthorn hedge in the traditional Westmorland style. The conditions were not easy following so much rainfall, but everyone remained cheerful and got on with the task in hand.
Hedgerows are such a characteristic feature of the rural landscape and a valuable habitat for wildlife.  'Laying' the hedge is an important traditional rural skill which enables them to be used to enclose land and livestock, provide shelter for crops and animals and prevent soil erosion.
Well done to everyone who took part, with particular congratulations to the category winners: John Martindale (Starter): James Yates-Bell (Novice); William Bell (Open) and Craig Procter (Championship) who was the overall winner.