News
Stunning limestone pavements, ancient woodlands, intimate orchards and meadows and an impressive coastline make Arnside & Silverdale Area of Outstanding Natural Beauty one of England's finest landscapes. The work of the AONB Partnership aims to conserve and enhance this extraordinary place now and for the future.
Have your say!
December 20th, 2017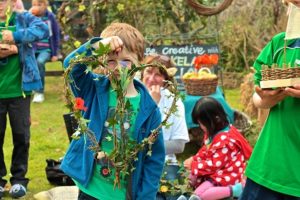 The Arnside & Silverdale AONB team are now beginning to work on the AONB Management Plan 2019-24.
Your views are an essential part of the development of the Management Plan and we would be grateful if you might consider responding to one of two surveys we have devised.
The detailed survey takes around half an hour to complete.
The shorter version of the survey takes around eight minutes to complete.
The closing date for both of the surveys is 12 February 2018.
There will be a public consultation in Autumn 2018 during which you will be invited to comment on the draft Management Plan. We will give more information on this closer to the time.