Get Involved
Learn more about the landscape and heritage through walks, talks and other events. Volunteer to help at events, to carry out surveys or practical conservation tasks. Become a champion for the AONB by raising awareness in your own community and by supporting local projects.
Latest News from the Trust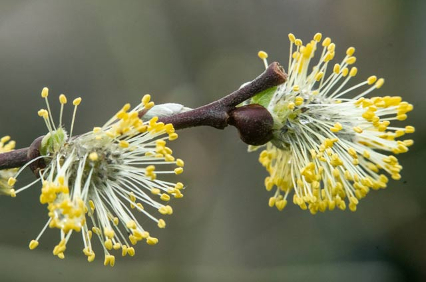 Signs of spring are appearing all around the AONB. While there may still be a sprinkling of snow on the distant Lakeland fells, here the snowdrops have gone, the wild daffodils are in bloom and the Chiffchaffs are singing amongst the pussy willow catkins. And members of the Landscape Trust have been enjoying our first events of the year already.
The Trust used the occasion of our Spring Meeting in March to make two important announcements. The first was the much-anticipated unveiling of the name that has been chosen for our latest reserve at Coldwell, where Coldwell Bank now formally joins Coldwell Parrock and Coldwell Meadow as the linking section of our enlarged Coldwell Horseshoe trio of reserves.
The other major news was the announcement of our new Honorary Life Membership awards, which the trustees are introducing as a way of recognising distinguished service to the Trust. The first recipients of this award are Sheila May, Peter Standing and Colin Patrick. You can find more details of these awards in our latest edition of "Keer to Kent", details here.
Also in the latest edition of the journal is a pre-announcement of our up-coming photo competition in search of images to grace the pages of our 2020 calendar. The competition is open to anyone with a camera and an eye for seasonal sights in and around the AONB — watch out for full details coming soon!
The "Growing Our Reserves" appeal continues apace, all details can be found on our new space, over at www.landscapetrust.org.uk!