Get Involved
Learn more about the landscape and heritage through walks, talks and other events. Volunteer to help at events, to carry out surveys or practical conservation tasks. Become a champion for the AONB by raising awareness in your own community and by supporting local projects.
Latest News from the Trust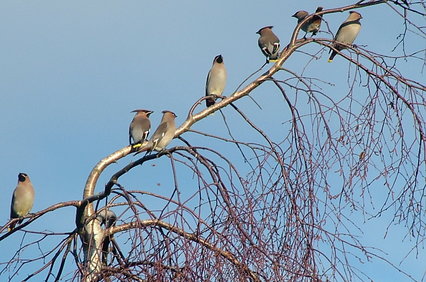 From running an exciting events programme to managing our nature reserves, the Landscape Trust is certainly very active.
2017 saw landscape walks; a study weekend all about Conservation in the AONB; a photographic exhibition revealing the secret life of 'Underwater Morecambe Bay'; lectures on 'AONB signs & markers', 'Tidal Bores' and 'the Secret Life of Bees'; open days at our three reserves (Coldwell Parrock, Coldwell Meadows and Teddy Heights) and an amazing 5-day event telling the Story of Silverdale. Congratulations and thanks to our Events Coordinator, Peter Standing, and his team of volunteers for putting on such a varied and interesting programme.
Thanks must also go to our volunteers who turn out in all weathers to manage the woodland and grassland habitats of our three reserves. Spring and early summer were particularly busy times last year as the weather conditions resulted in a sudden spurt in vegetation growth rates but all this hard work has paid off and we were rewarded with lovely displays of Violets, Cowslips and Orchids. Our nest boxes proved popular too with Tawny Owls rearing 3 young; Blue and Great tits nesting in good numbers and, for the first time, 2 Marsh Tits taking up residence. New information panels are also planned for our reserves following receipt of over £1400 from the Co-op Local Community Fund.
We are also delighted to report we have been able to support 4 local projects ourselves through the Grant Fund we run jointly with the AONB Partnership.
As you can see, there is lots going on, and our 2018 events programme is now available to download. If you'd like to see other types of events or activities, do let us know and if you are not already a member, why not support our work by joining the Trust from as little as £10 per year?