Get Involved
Learn more about the landscape and heritage through walks, talks and other events. Volunteer to help at events, to carry out surveys or practical conservation tasks. Become a champion for the AONB by raising awareness in your own community and by supporting local projects.
The Landscape Trust's nature reserves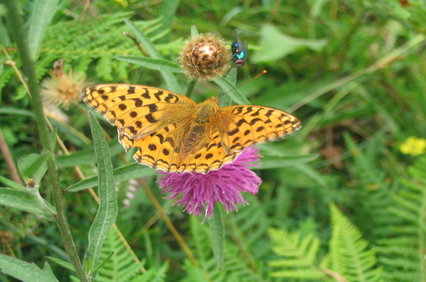 What better way to enjoy the countryside than wandering through a tranquil nature reserve, listening to the birdsong, breathing in the fresh air and taking in the stunning displays of wildflowers?
The Landscape Trust is therefore delighted to own three reserves in the AONB – Teddy Heights, Coldwell Parrock and Coldwell Meadows – which visitors are welcome to explore and enjoy.
The reserves provide habitat for a large number of birds. Reports of happenings on the reserves regularly appear in the Keer to Kent magazine and John Wilson provides regular bird reports, the latest from 2016 can be read here. If you are interested in historical reports please contact us at secretary@arnsidesilverdaleaond.org.uk.
There are many opportunities to get involved in looking after these sites, with volunteers going out regularly to manage various woodland and grassland habitats. See our volunteering page for details.
Free to download: