News
Stunning limestone pavements, ancient woodlands, intimate orchards and meadows and an impressive coastline make Arnside & Silverdale Area of Outstanding Natural Beauty one of England's finest landscapes. The work of the AONB Partnership aims to conserve and enhance this extraordinary place now and for the future.
Gait Barrows National Nature Reserve – the future
January 29th, 2020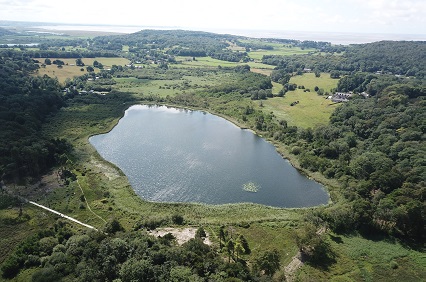 Natural England are currently reviewing the Gait Barrows Management Plan.
They have produced a summary guide for the Management Plan and a detailed Grazed Habitats Management Plan for the period 2020-2025 that are now available to view.
NE will be holding a drop in session at the Green Room, Gaskell Hall, Silverdale from 10am – 4pm, on Saturday 1st Feb.
Please feel free to pop in and chat to the Reserve staff if you have any comments or queries about the plan.
NE will also lead two guided walks around the reserve, starting from the visitors' carpark, Brackenthwaite Rd at 10am on Sunday 2nd Feb and Thursday 6th Feb. The walk will take about 2 hours. No booking required, but no dogs on the reserve please.
Alternatively, feel free to contact Glen Swainson (Senior Reserve Manager for Gait Barrows) at Glen.Swainson@naturalengland.org.uk or 07901009043.