News
Stunning limestone pavements, ancient woodlands, intimate orchards and meadows and an impressive coastline make Arnside & Silverdale Area of Outstanding Natural Beauty one of England's finest landscapes. The work of the AONB Partnership aims to conserve and enhance this extraordinary place now and for the future.
A fond farewell to Jim
June 27th, 2017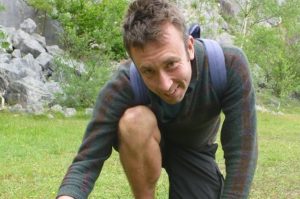 We'd like to wish our fantastic warden Jim Turner all the best for the future when he leaves us in July. He joined us two years ago and has done a brilliant job of looking after our two Local Nature Reserves, Warton Crag and Trowbarrow. He's run numerous educational visits on Warton Crag and become a firm favourite with the school children who attend, learning lots about the geology, habitats, wildlife and flowers on the Crag. We'll still see Jim around as he is now focusing on his other job, working with the Morecambe Bay Conservation Grazing Company. Thanks for all your hard work, and see you on the Crag Jim!