Events
Events in the Arnside & Silverdale Area of Outstanding Natural Beauty.
Landscape Trust: The Tides of Arnside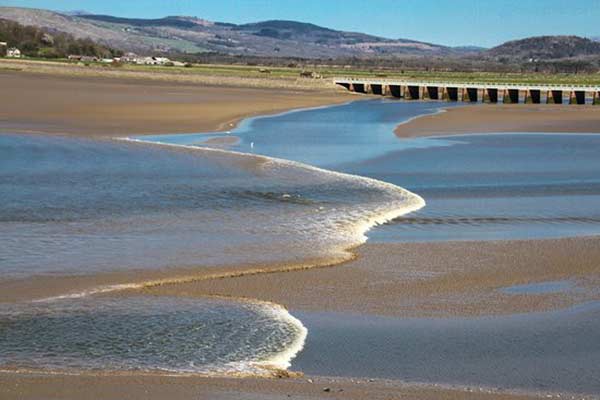 Sunday 25th July at 10:30 am
An introduction to the tidal forces of the Kent Estuary, Mike Warren.
This event will feature a talk about tides in general and an exploration of some of the tidal features of the Kent Estuary, including the incoming tidal bore.
As we will be walking along the shore around a high tide, it may be muddy and slippery.  Participants are advised to wear walking boots, as well as other suitable outdoor clothing, as some of the walking will be over rocks and over other possibly slippery surfaces.
This walk is not suitable for dogs.
This walks starts at 10:30am and will take approximately two hours. We expect to witness the Kent Estuary bore at approx. 12:00.
Booking is through the Landscape Trust Website.