Events
There's lots going on in the AONB with a huge range of walks, talks and activities organised by a number of our partner organisations and local clubs and societies, all helping you discover more about the extraordinary landscape, amazing wildlife and rich heritage of the area.
Landscape Trust team task
13/12/2018 10:00 am to
12:30 pm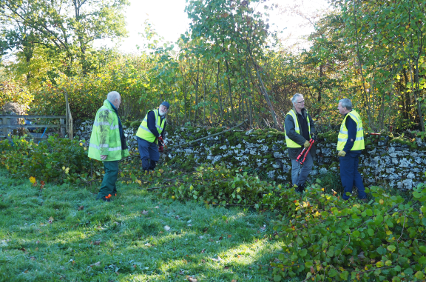 The Landscape Trust owns a number of reserves in the AONB including Teddy Heights, Coldwell Parrock and Coldwell Meadows which are all managed for the benefit of wildlife. We are always looking for new volunteers to join our regular Thursday slot to help look after these reserves and occasionally help out with the management of other local sites.
Today, we will be visiting our Coldwell Parrock reserve entering at the north gate where we will be removing scrub from the road verge, working on a new wall project and managing waste with a bonfire. Meet at Coldwell Parrock north gate SD 479 779 at 10am.
For further information contact Bob Pickup via e-mail bmpiccope@gmail.com or telephone 01524 761740