Events
There's lots going on in the AONB with a huge range of walks, talks and activities organised by a number of our partner organisations and local clubs and societies, all helping you discover more about the extraordinary landscape, amazing wildlife and rich heritage of the area.
Landscape Trust Coastal Geography of Red Bank
14/04/2019 2:00 pm to
4:30 pm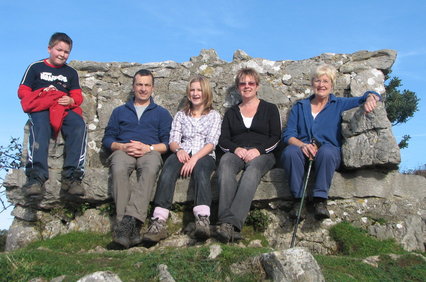 This 2 mile coastal walk with Lucy Baird from Red Bank Farm to Hest Bank foreshore will look at landscape features including drumlins, glacial till, erratics, saltmarsh morphology, coastal erosion and industrial archaeology. The event is suitable for anyone interested in finding out more about an area of coastal landscape just south of the AONB.
This event is free. The number of participants is limited to 20 so booking is essential. Please email bookings@landscapetrust.org.uk, giving walk reference W3, name and contact details for each attendee (including telephone number in case of last minute alteration or cancellation) and whether or not they are members of the Landscape Trust. This event is fully booked, but we are taking bookings for the waiting list.