Events
There's lots going on in the AONB with a huge range of walks, talks and activities organised by a number of our partner organisations and local clubs and societies, all helping you discover more about the extraordinary landscape, amazing wildlife and rich heritage of the area.
Landscape Trust Arts & Crafts Trail exhibition
29/06/2019 10:30 am to
5:30 pm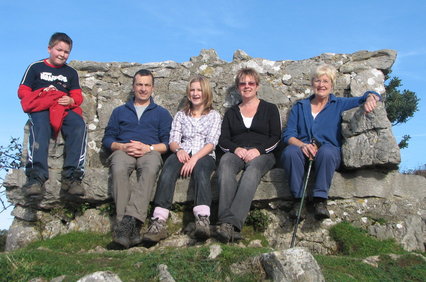 As part of the Silverdale and Arnside Arts & Crafts Trail weekend, the Trust will be holding an exhibition of work by local photographer Ken Kitchen at Arnside Cemetery Chapel. There will also be a display by the Bittern Country Community Interest Company and a promotion on reducing the usage of plastics by Ann Kitchen.
After browsing the exhibition and displays, why not join us for a free guided walk, setting off at 1.30 pm to explore Far Arnside and try out your own recording skills, using drawings, to creating your own sketchbook of the landscape as you go along?  Numbers are limited so please make sure you book in advance if you would like to come. Further details on the walk are available here. To book your place, please email bookings@landscapetrust.org.uk.