Events
There's lots going on in the AONB with a huge range of walks, talks and activities organised by a number of our partner organisations and local clubs and societies, all helping you discover more about the extraordinary landscape, amazing wildlife and rich heritage of the area.
Landscape Trust Annual Social and Talk: Phenology, Biodiversity and Climate Change
07/11/2019 7:15 pm to
9:00 pm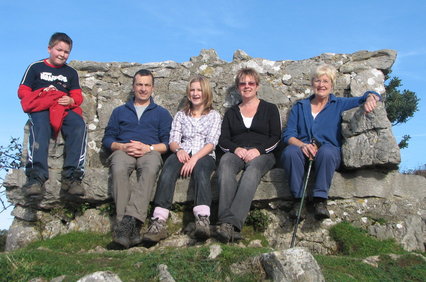 Join us in Yealand Village Hall for our annual Jacob's Join social event, when our guest speaker will be travelling all the way from South Yorkshire to tell us about "Phenology, Biodiversity and the Change in Climate".
Steven Rutherford is Honorary Chair of the British Naturalists' Association and we are delighted that he has agreed to give this evening's talk.  Steven will be talking about how links in the timings of events in the natural world and small shifts in climatic conditions can have catastrophic consequences for the breeding success of some species and for biodiversity generally. Please do join us for what promises to be a truly fascinating evening.
Participants are asked to bring along a savoury or sweet dish by way of contribution to the shared meal before the talk. No booking is required for this event.