Events
There's lots going on in the AONB with a huge range of walks, talks and activities organised by a number of our partner organisations and local clubs and societies, all helping you discover more about the extraordinary landscape, amazing wildlife and rich heritage of the area.
Hearts in the landscape
21/09/2019 1:00 pm to
2:15 pm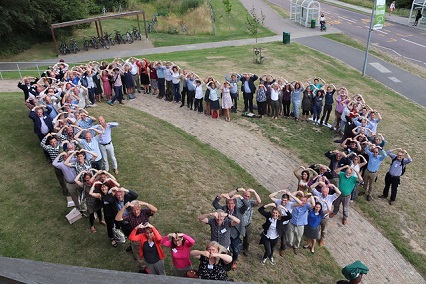 We need your help to create a giant heart on Arnside Knott. The heart will form part of a 'National Moment' to celebrate 70 years since parliament passed the pioneering legislation which led to the creation of AONBs. Poet Laureate Simon Armitage will also be reading a poem specially commissioned to mark the anniversary. All attendees will get a special commemorative copy of the poem to take home.
If you'd like to come along, please arrive by 1pm at the top of Redhills Pasture. Please note there is no parking on site so if you are arriving by car, please park in the village and walk up. The event will be filmed so by attending, you are consenting to yourself and any children you bring with you being filmed and/or photographed. Please wear something to reflect your role; if you are an artist you could bring a paintbrush, mechanics in overalls, hikers with backpacks and children in school uniform or scouts/brownie outfits. We really want to reflect the range of people who love our landscape.