Events
There's lots going on in the AONB with a huge range of walks, talks and activities organised by a number of our partner organisations and local clubs and societies, all helping you discover more about the extraordinary landscape, amazing wildlife and rich heritage of the area.
AONB Volunteer Team task – litter pick
12/12/2019 10:00 am to
12:30 pm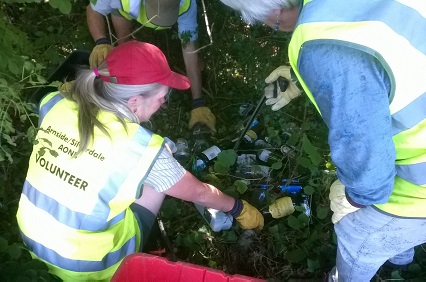 There is no doubt that litter is an eyesore, especially in the natural landscape of the AONB. It can also be a serious hazard for wildlife.
So, the AONB Partnership organises a monthly litter pick on the second Thursday of each month, collecting rubbish from around the lanes of the AONB and sorting it so that as much as possible can be recycled.
Meet at the AONB office before 10:00am.
All volunteers must be registered. For further details, please contact Dougie Watson on 01524 761034 or e-mail dougie@arnsidesilverdaleaonb.org.uk