Events
In line with Government guidance to help us stay safe, the AONB Team, along with other local organisations, clubs & societies, has cancelled or postponed all face-to-face events, volunteering activities, and nature and wellbeing group activities for the foreseeable future. We very much look forward to the day when we can once again extend a warm Arnside & Silverdale AONB welcome to you all.
AONB Volunteer Team task
10/12/2019 10:00 am to
4:00 pm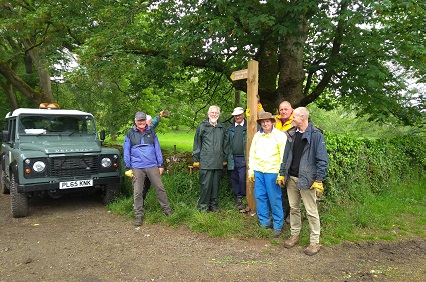 Volunteering is a great way to get out and about, keep fit and active, meet new people and have fun while helping to make a real difference.
Today we will be working in on the LNR at Warton Crag carrying out valuable woodland and grassland management . Meet at the AONB office before 10am or at Jeds gate at 10.20am.
Don't forget your gloves!
All volunteers must be registered. For further information, please contact Dougie Watson via e-mail  Dougie@arnsidesilverdaleaonb.org.uk or phone 01524 761034