Events
In line with Government guidance to help us stay safe, the AONB Team, along with other local organisations, clubs & societies, has cancelled or postponed all face-to-face events, volunteering activities, and nature and wellbeing group activities for the foreseeable future. We very much look forward to the day when we can once again extend a warm Arnside & Silverdale AONB welcome to you all.
AONB Volunteer Team task
16/07/2019 10:00 am to
4:00 pm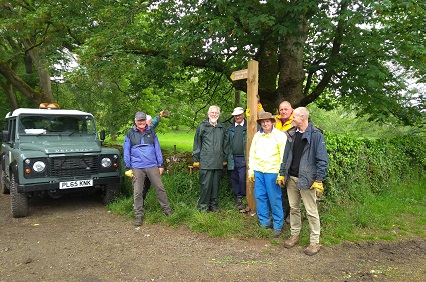 Volunteering is a great way to get out and about, keep fit and active, meet new people and have fun while helping to make a real difference.
Today we will be returning to Greywalls in Silverdale to help with the restoration works of the Mawson garden.  Meet at the AONB office before 10am or on site at at 10.30am. Parking space is limited so please car share / cycle where possible. For directions please contact Dougie.
All volunteers must be registered. For further information, please contact Dougie Watson via e-mail  Dougie@arnsidesilverdaleaonb.org.uk or phone 01524 761034