News
Stunning limestone pavements, ancient woodlands, intimate orchards and meadows and an impressive coastline make Arnside & Silverdale Area of Outstanding Natural Beauty one of England's finest landscapes. The work of the AONB Partnership aims to conserve and enhance this extraordinary place now and for the future.
Don't miss out!
July 2nd, 2019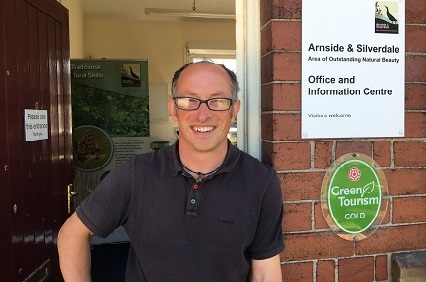 If you would like to receive our e-newsletter, you are just one click away!
The AONB e-newsletter is published every 2 months and is full of the latest news on projects, the Partnership's recent achievements, details of upcoming events and volunteering opportunities.
So, for example, did you know we have a new addition to the AONB Team?
Dougie Watson has joined us to cover Helen's maternity leave. He previously worked for the Rusland Horizons landscape partnership project in the South Lakes, where he worked with locals, volunteers, community groups and school children to carry out a range of heritage, habitats and wildlife projects.
He says of his new role as Countryside Officer: 'It's a real pleasure coming into the area in the morning, from the north round the headland, seeing the brilliant views across the estuary. I'm excited to work in a stunning landscape and be able to contribute to the conservation and maintenance of this special place.'