Discover
This extraordinary place is famous for its amazing wildlife, stunning scenery, and superb walks. From the seasonal abundance of stunning butterflies to the shining sands of Morecambe Bay, the area is simply awe-inspiring - full of natural spectacles and a surprise around every corner.
Easy Access Walks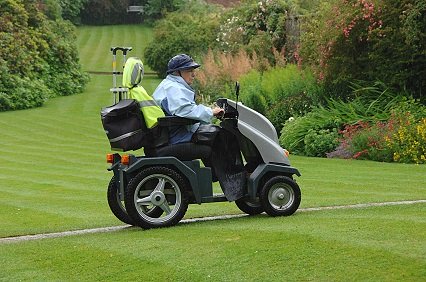 A selection of Easy Access walks which can be enjoyed by all the family can be downloaded here.
For Walk 10, please be aware that extra care is needed at the current time due to contracting works being carried out by Natural England. Please use the signposted route and newly installed boardwalk and be aware that part of the path is currently unsurfaced and may therefore be unsuitable for some wheelchairs.
Or if you have mobility impairments, why not explore the trails at RSPB Leighton Moss nature reserve at Silverdale on a Tramper all-terrain mobility scooter which is available for hire, free of charge? No prior experience of using a Tramper is necessary as users will be given an induction in how to operate it but pre-booking is essential. To make an enquiry or to book the Tramper call RSPB Leighton Moss on 01524 701601