Discover
This extraordinary place is famous for its amazing wildlife, stunning scenery, and superb walks. From the seasonal abundance of stunning butterflies to the shining sands of Morecambe Bay, the area is simply awe-inspiring - full of natural spectacles and a surprise around every corner.
The Bay Cycle Way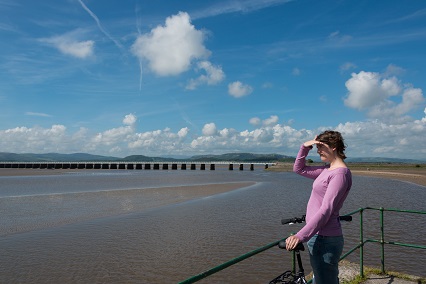 The Bay Cycle Way is a fantastic new route that takes you on a mixture of traffic-free paths and quiet lanes through a beautiful part of Cumbria and Lancashire
The Cycle Way – NCN 700 – passes through the Arnside & Silverdale AONB on its way from Walney Island, near Barrow, to Glasson Dock, south of Lancaster.
Take in absolutely stunning scenery all along this spectacular coastline.
81 miles long, the majority of the route is reasonably flat and designed so that you are never far from a loo, a brew or a view!
For further information, visit http://www.sustrans.org.uk/ncn/map/route/the-bay-cycle-way