Discover
This extraordinary place is famous for its amazing wildlife, stunning scenery, and superb walks. From the seasonal abundance of stunning butterflies to the shining sands of Morecambe Bay, the area is simply awe-inspiring - full of natural spectacles and a surprise around every corner.
Spectacular Views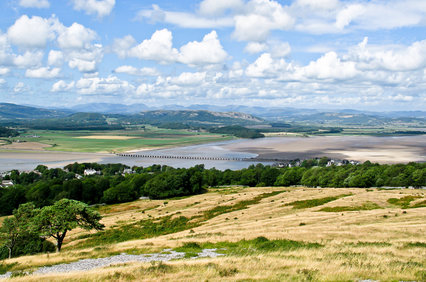 Panoramic views are one of the delights of this AONB.
In contrast to the intimate meadows and woodlands, the views from Arnside Knott, Warton Crag and other areas of higher ground are spectacular.
The Lakeland Fells, Yorkshire Dales and Forest of Bowland AONB are all visible and on a clear day, you can even see as far as Blackpool Tower to the south.
The great expanse of Morecambe Bay is simply awe-inspiring. The largest expanse of intertidal mudflats in the UK can change so dramatically as the tide recedes to reveal ever-changing channels and shimmering sands.