News
Stunning limestone pavements, ancient woodlands, intimate orchards and meadows and an impressive coastline make Arnside & Silverdale Area of Outstanding Natural Beauty one of England's finest landscapes. The work of the AONB Partnership aims to conserve and enhance this extraordinary place now and for the future.
Coronavirus update
May 13th, 2020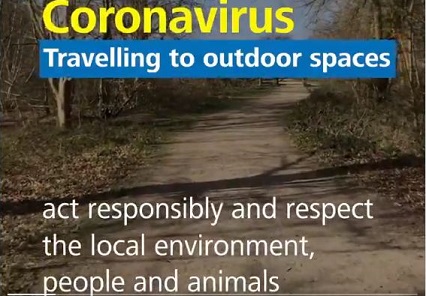 After the Prime Minister's address on Sunday 10 May, announcing easing of the lockdown, we know that many of you will be very keen to return to your favourite places in the AONB. However we are calling on you to be cautious and socially responsible, respectful of local communities and extremely vigilant in avoiding transmitting the virus.
If you do choose to travel, please ensure that your actions don't have an impact or unintended consequences on others and follow the Coronavirus Countryside Code to reduce the spread.
We do have many vulnerable people living locally, so please behave responsibly and help us to look after our community. We may be past the peak, but people are still becoming ill, so please: maintain social distance of at least 2m, leave gates as you find them, keep your dog under effective control, follow advice and local signs, take your litter home and wash/sanitise your hands regularly.
Normally the AONB is a welcoming bustling place, with amazing cafes and pubs, distinctive local shops and well maintained footpaths, but just at the moment, things are slightly different. Please be aware that most of the businesses and services such as public toilets within the AONB continue to be closed and sites and footpaths haven't been maintained as usual.
We are looking forward to giving you a proper welcome when safe to do so.