News
Stunning limestone pavements, ancient woodlands, intimate orchards and meadows and an impressive coastline make Arnside & Silverdale Area of Outstanding Natural Beauty one of England's finest landscapes. The work of the AONB Partnership aims to conserve and enhance this extraordinary place now and for the future.
Congratulations Tony!
February 6th, 2019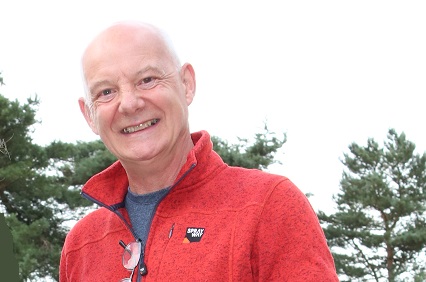 Many congratulations to Tony Riden, who was presented with the Bittern Award at the Arnside & Silverdale Area of Outstanding Natural Beauty's Annual Conference in January.
The Bittern Award is given annually to recognise a person or organisation who has made an outstanding contribution to Arnside & Silverdale AONB.
Tony was the AONB Countryside Officer for almost 25 years before retiring in August last year.
He worked tirelessly, running the successful AONB volunteer programme, turning out in all weathers for the regular Tuesday tasks, making a huge contribution to the biodiversity of the area and to the maintenance of the footpath network and was always happy to help and give advice.
His  knowledge of the flora and fauna of the AONB and his enthusiasm to inspire others was second to none.
Enjoy your well-earned retirement Tony and thank you!