News
Stunning limestone pavements, ancient woodlands, intimate orchards and meadows and an impressive coastline make Arnside & Silverdale Area of Outstanding Natural Beauty one of England's finest landscapes. The work of the AONB Partnership aims to conserve and enhance this extraordinary place now and for the future.
Congratulations to Arnside Sailing Club!
February 13th, 2019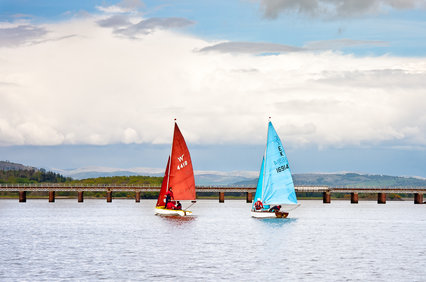 Arnside Sailing Club has been selected as the Royal Yachting Association North West Sailing Club of the Year and shortlisted for the National Award, which is decided by online vote and announced at the Dinghy Show in London at the start of March.
The Club has more doubled club membership since 2014 by introducing a children's programme, offering adult training and using grant funding to buy nine new club boats, which are available for use by members when not being used by training. The Arnside & Silverdale AONB Grants Fund, run by Arnside & Silverdale AONB and the Arnside/Silverdale Landscape Trust, working together, supported the purchase of one of the children's boats with a £1500 grant in 2017.
If you would like to vote for the club, you can do so here.