News
Stunning limestone pavements, ancient woodlands, intimate orchards and meadows and an impressive coastline make Arnside & Silverdale Area of Outstanding Natural Beauty one of England's finest landscapes. The work of the AONB Partnership aims to conserve and enhance this extraordinary place now and for the future.
The Art & Craft Trail is back! Friday 22 – Sunday 24 June.
June 11th, 2018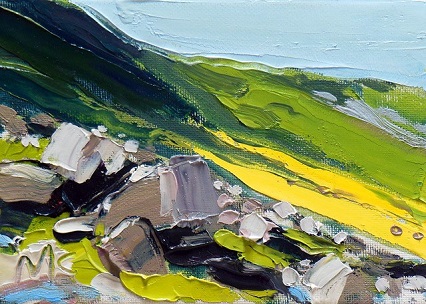 The hugely popular Silverdale and Arnside Art and Craft Trail is back for its 14th year!
Exciting and inspiring exhibitions, studios, workshops, installations and music combine in this 3 day event.
There are 35 venues in total with 42 exhibitors in Silverdale, 29 in Arnside and 9 in the surrounding areas.
As you wander between venues, discover the beautiful landscape of the Arnside & Silverdale Area of Outstanding Natural Beauty – an inspiration for so many of the artists.
A catalogue containing comprehensive listings of all exhibitors, workshops and demonstrations, as well as maps to help you plan your route, price £2, will be on sale throughout the month of June from various local outlets, including the AONB office. They will also be available throughout the Art Trail weekend at all of the Key Venues.
To find out more, visit http://www.silverdalearttrail.co.uk/or contact Jessica Elleray or Clare Martin on silverdalearttrail@gmail.com