News
Stunning limestone pavements, ancient woodlands, intimate orchards and meadows and an impressive coastline make Arnside & Silverdale Area of Outstanding Natural Beauty one of England's finest landscapes. The work of the AONB Partnership aims to conserve and enhance this extraordinary place now and for the future.
AONB staff adapt to latest restrictions
November 3rd, 2020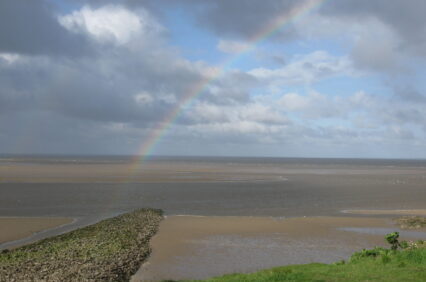 Following the new Covid restrictions announced by the Government we will be temporarily closing the AONB Office and Information Centre from Thursday 5th November until Wednesday 2nd December. Unfortunately we will also be cancelling our AONB and Friends of Warton Crag volunteer tasks during this time. In the meantime the AONB staff will work from home or site doing everything we can in the current situation to continue our work to conserve and enhance the area. If you need to contact us please email info@arnsidesilverdaleaonb.org.uk rather than phoning the office.
We've been so grateful for your support throughout this year and your feedback and words of encouragement have meant a great deal. During the first lockdown many local residents told us just how important the area's landscape, beauty and wildlife were for their wellbeing. And many people who live further afield found immense joy from visiting and rediscovering the area once restrictions were eased.
It's a difficult time for all of us second time round but we hope that we can still provide comfort for our friends and supporters by sharing as much as we can online. We'll still be here on our social media channels sharing photographs, news and stories and interacting with our followers, so please keep in touch.
If you are taking your exercise in the AONB, please respect social distancing and use hand sanitiser after touching gates and stiles. Please do everything you can to take good care of yourselves and others.
With warmest wishes,
Lucy Barron
AONB Manager