News
Stunning limestone pavements, ancient woodlands, intimate orchards and meadows and an impressive coastline make Arnside & Silverdale Area of Outstanding Natural Beauty one of England's finest landscapes. The work of the AONB Partnership aims to conserve and enhance this extraordinary place now and for the future.
AONB Plan receives Royal Town Planning Institute Award
September 10th, 2019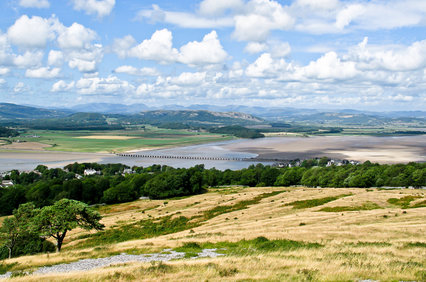 We are thrilled to announce that the Arnside & Silverdale AONB Development Plan Document has been awarded North West winner in the 'Spatial Planning' category of the Royal Town Planning Institute Regional Awards for Planning Excellence.
The Development Plan Document aims to conserve the natural beauty of the area, while providing for the specific housing needs of the community. Local people were consulted at all stages and many suggestions were put forward for possible sites for development and green spaces to be protected. It is the first Plan of its kind for an AONB in the country and represents a huge amount of commitment, collaboration and hard work by our two partner councils, South Lakeland District Council and Lancaster City Council, who have worked jointly with the AONB Partnership to make this happen.
The judges were impressed by 'the plan's positive approach to affordable housing provision, supported by a comprehensive evidence base including a Household Needs Survey Form which was sent to every household within the AONB area.  They were also particularly impressed with the Landscape Capacity approach to identifying potential development sites.  This approach has helped the plan to achieve the delicate balance of preserving the natural beauty of the area, whilst providing for the specific housing needs of the community.  
The plan is an excellent example of joint working and positive planning, which has successfully addressed competing policy objectives at the national and local level.  It is an innovative and ground-breaking plan, which showcases a wide range of skills and the high quality of planning work involved in its preparation.'
All regional category winners now go forward to the final in October.