News
Stunning limestone pavements, ancient woodlands, intimate orchards and meadows and an impressive coastline make Arnside & Silverdale Area of Outstanding Natural Beauty one of England's finest landscapes. The work of the AONB Partnership aims to conserve and enhance this extraordinary place now and for the future.
AONB development plan reaches final of prestigious national awards
April 30th, 2020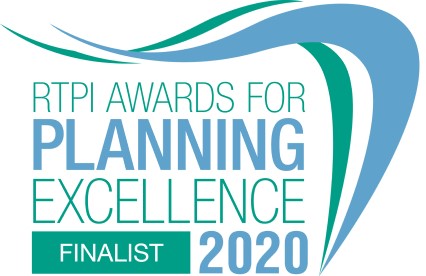 The team at Arnside & Silverdale Area of Outstanding Natural Beauty and colleagues from South Lakeland District Council and Lancaster City Council attended the online final of the Royal Town Planning Institute Excellence Awards on 30 April. The RTPI Excellence Awards are the highest accolade in the planning industry.
The project reached the national finals last year when it was awarded the Spatial Planning category at the regional final in Manchester, before being declared overall winner for the North West, with judges praising the way it had helped to achieve the delicate balance of preserving the natural beauty of the area while also providing for the specific housing needs of the community.
Lancaster City Council and South Lakeland District Council are the two authorities responsible for planning decisions within the AONB. They recognised the need for a long term planning strategy which took into account the specific needs of their shared protected landscape. They worked in association with the team at Arnside & Silverdale AONB Partnership and in full consultation with the local community to develop the document over a four year timescale. The DPD is designed to balance the AONB's nationally important landscape with the needs of the local community for considerate development and is the first of its kind in the UK.
The DPD puts the area's special characteristics at its heart and makes sure that planning decisions are consistent on both sides of the county boundary. It also allocates sites for new housing and contains special policies on the design of development in the AONB, affordable housing (including on small sites), camping, caravanning and visitor accommodation.
On the day, the DPD project was pipped to the post by 'Wind Microclimatic Guidelines' submitted by the City of London. But the judges described the AONB DPD as 'a pioneering and innovative approach to plan making'. Lucy Barron, AONB Manager, said: 'We were delighted to be declared overall winners for the North West in the prestigious RTPI Excellence Awards and making it to the National Final was a huge privilege. It's a fantastic recognition of the hard work put in by our colleagues at South Lakeland District Council and Lancaster City Council, and by the team at Arnside & Silverdale AONB. We would like to thank the Royal Town Planning Institute and the local community who gave their input and valuable feedback on the DPD. As well as the recognition of the DPD as an example of high quality and visionary planning that reaching the national final of the RTPI Excellence Awards represents, we have a document that sets the direction for this precious area for years to come.''