News
Stunning limestone pavements, ancient woodlands, intimate orchards and meadows and an impressive coastline make Arnside & Silverdale National Landscape one of England's finest landscapes. The work of the National Landscape Partnership aims to conserve and enhance this extraordinary place now and for the future.
2023 Hedgelaying Competition a great success!
January 31st, 2023
The Lancashire & Westmorland Hedgelaying Association / Arnside & Silverdale AONB 2023 Hedgelaying Competition was held on the 7th January at the Landscape Trust's Coldwell Meadow Nature Reserve.
Whilst the weather started off decidedly damp it improved through the day. Overall it was a great day – improved as always by Alison Thompson's wonderful pie and peas.
Winners were as follows:
Starter Class Winner: David Moore
Novice Class Winner: Lillian Main & Edward Carefoot
Open Class Winner: John Handley
Best Hedge on the Day: John Handley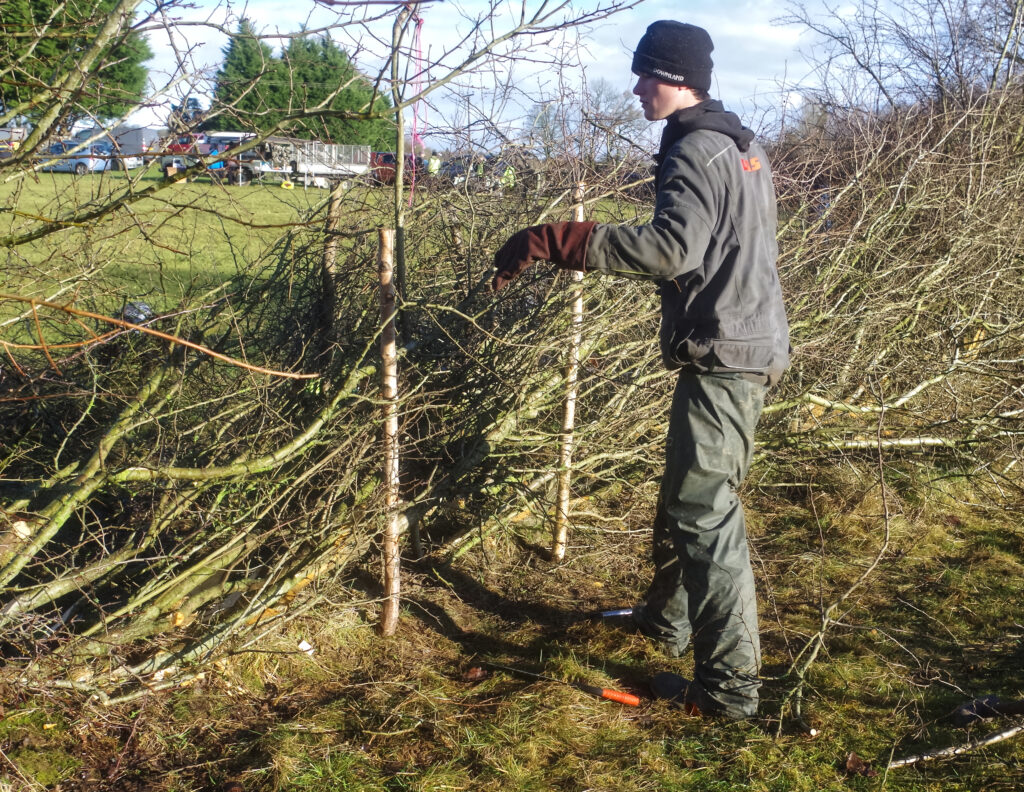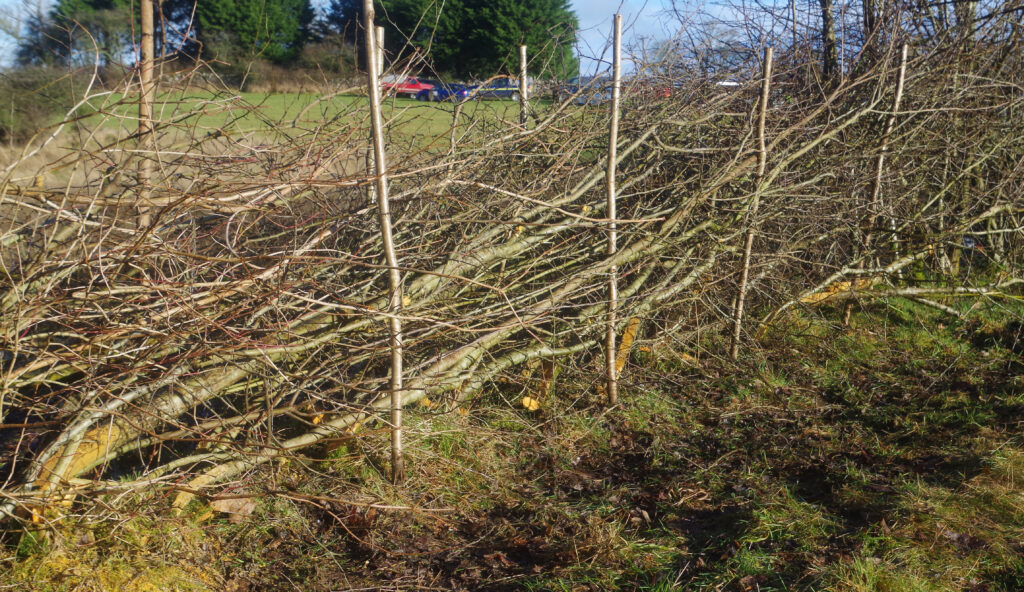 Images: AONB Partnership Team, Peter Tilley, Mike Warren (Landscape Trust)