News
Stunning limestone pavements, ancient woodlands, intimate orchards and meadows and an impressive coastline make Arnside & Silverdale Area of Outstanding Natural Beauty one of England's finest landscapes. The work of the AONB Partnership aims to conserve and enhance this extraordinary place now and for the future.
2, 4, 6, 8… WHERE do YOU appreciate?
October 20th, 2016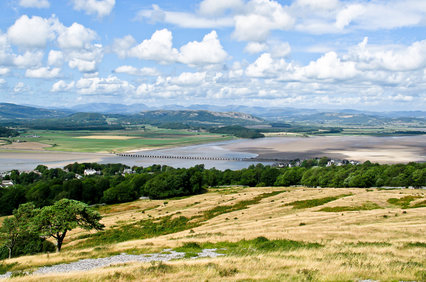 A website to record the places people love in Arnside & Silverdale AONB has been launched – and will soon be rolled out nationwide. The online map is simple to use: you just select a place and then choose why you value it and even upload a photo if you want to.  Maybe you value opportunities for recreation, opportunities to see nature and wildlife, or to gain emotional benefits such as inspiration, tranquillity, or a sense of belonging or history – or a combination of these. It may simply be a place or landscape with a unique character or a beautiful view you enjoy.
The information will be collected by Natural England to help better understand what people value in the area so that it can be considered when making decisions about landscape and nature conservation or other types of landscape change.
Lucy Barron, Arnside & Silverdale AONB manager said: 'This is the first time we have had a system to record what people value in the landscape. This will be invaluable in helping us to demonstrate how people feel about certain places and that changes in the area represent people's opinions and feelings about the area.'
To record a place you value in Arnside & Silverdale AONB – visit the online tool before 31 December 2016.