What We Do
We work in partnership and aim to achieve
• an outstanding landscape, rich in wildlife and cultural heritage
• a thriving, sustainable economy and vibrant communities
• a strong connection between people and the landscape
AONB Management Plan Review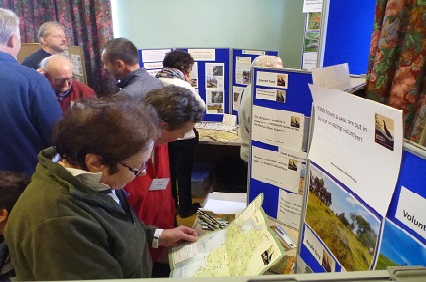 The 2014-19 Management Plan for the Arnside & Silverdale Area of Outstanding Natural Beauty (AONB) is currently being reviewed and as part of the process, we need to ensure we comply with the European Strategic Environmental Assessment Directive 2201/42/EC.
We are now inviting comments on the draft Scoping Report which has been drawn up to set out the approach we intend to take to the Assessment to ensure that environmental and other sustainability aspects are considered effectively in the Plan.
The Scoping Report identifies key issues and objectives of plans and programmes that are potentially relevant to the Arnside & Silverdale AONB and helps to clarify key environmental issues and proposed methods for evaluation and assessment.
The Consultation period is open until 11th April 2018.
Please email or write to us at the following address:
Arnside & Silverdale AONB, Old Station building, Arnside, Carnforth LA5 0HG
mpreview@arnsidesilverdaleaonb.org.uk
Every response will be useful for us, thank you for your time.
Background
The Arnside & Silverdale AONB Management Plan 2014-19 was published in March 2014 by the AONB Partnership on behalf of the four responsible local authorities: Cumbria County Council, Lancashire County Council, Lancaster City Council and South Lakeland District Council. The Countryside and Rights of Way Act 2000 requires that the relevant local authorities must review the Management Plan within five years of the date of publication.
The review and publishing of the AONB Management Plan 2019-24 is to be completed by 31st March 2019. The Arnside & Silverdale AONB Executive Committee is to undertake the review on behalf of the four local authorities. The review process, the Draft Arnside & Silverdale AONB Management Plan 2019-24 and the work that follows, will seek to reflect the views and aspirations of a wide range of individuals, organisations, businesses and bodies.
This Statement of Community Involvement sets out in broad detail how and when the AONB Partnership will engage individuals, local communities and stakeholders in the Management Plan review process.